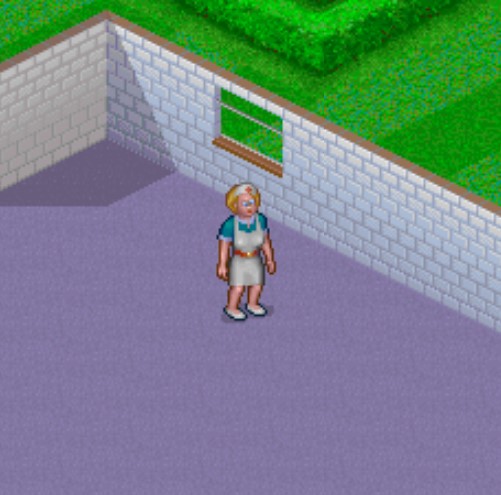 Nurses are a member of the hospital staff who work along side the Doctors to diagnose and treat the patients who visit the players hospital on each of the Theme Hospital levels.
The nurses are able to work in a lot less number of the hospital rooms than Doctors, working only in the Ward, Pharmacy and Fracture Clinic.
Nurses cannot be trained in the Training Room, so be careful to either hire qualified staff at the beginning, or fire and re-hire them after getting your hospital running.